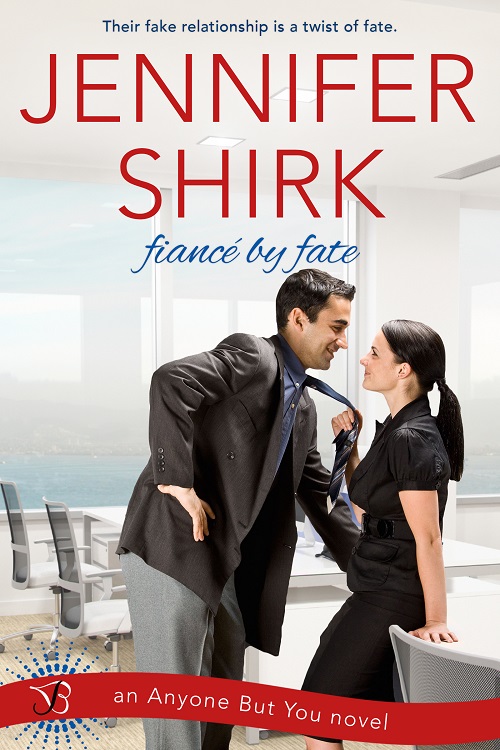 Their fake relationship is a twist of fate.
Sabrina Cassidy believes in fate. So when her fiance breaks off their engagement, she's convinced they'll get back together eventually. But fate was not on her side when it brought Jack Brenner into her life--and work. Frustrating, gorgeous, and cocky, Jack has an offer that Sabrina can't refuse. Not if it means getting the life she's always imagined.
Despite being one of the town's most eligible bachelors, Jack has a reputation that's working against him. He has to convince his father--and his company's board--that he's ready to settle down if he wants a promotion. But convincing Sabrina to be his fake girlfriend turns out to be the easiest part. What he didn't count on was their intense attraction and how easily their lie would escalate. Sabrina's still hung up on her ex, and Jack will never settle down.
But fate has other ideas...

&nbsp&nbsp&nbsp&nbsp&nbsp&nbsp&nbsp&nbsp&nbsp&nbsp&nbsp&nbsp&nbsp&nbsp&nbsp&nbsp&nbsp&nbsp&nbsp&nbsp&nbsp&nbsp&nbsp&nbsp&nbsp&nbsp&nbsp

&nbsp&nbsp&nbsp&nbsp

&nbsp&nbsp&nbsp&nbsp
&nbsp&nbsp&nbsp&nbsp


"I was laughing out loud and I'm sure you will be too. Fresh Fiction
"This one was darling! Katie's CleanBook Collection
"From the moment they laid eyes on one another and agreed to help each other out, itwas like electricity filled the pages. HEAs Are Us
"Don'tmiss this story!! You will fall in love with all the characters!! Cool Joe Reviews